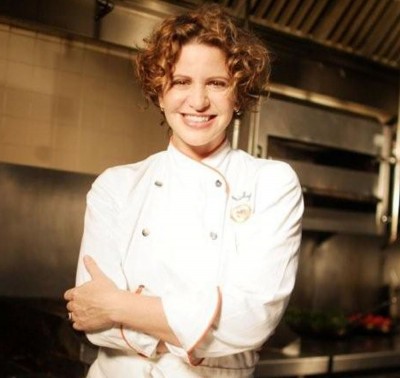 Celebrity Chef Michelle Bernstein Celebrates Hispanic Heritage Month at Macy's at Dadeland Mall
Sunday, September 26, 2010, 2:00 pm
Macy's Home Store at Dadeland Mall
Culinary Kitchen, 2nd floor
7675 SW 88th Street, Miami, FL 33156
macys.com/culinarycouncil
Chef Michelle Bernstein is celebrating Hispanic Heritage Month at Macy's at Dadeland Mall.
The award winning chef, restaurateur, author and Miami native, steps out of her two successful South Florida restaurants, Michy's and SRA. Martinez to share the magic she creates in her restaurants with Macy's customers. Come see her demonstrate how you can create some of her favorite, Latin inspired dishes at home! Michelle will be preparing Mexican style shrimp ceviche with toasted garlic, tomatoes and avocadoes; spaghetti carbonara "my way" with fresh peas, Serrano ham and st. andre cheese; and a caramelized banana panna cotta with dulce de leche cookies.
Michelle Bernstein is a Miami native of Jewish and Latin descent. Since the late 80's, this passionate culinaire has dazzled diners and critics alike with her sublime cuisine and a personality as bright and vibrant as the Florida sun. "My food is luxurious but approachable," says Bernstein, a James Beard Award winner (Best Chef South 2007) and author of Cuisine a Latina (Houghton Mifflin Harcourt 2008).
Following her demonstration, Michelle will sign copies of her cookbook, Cuisine à Latina, which will be available for purchase on the day of the event.