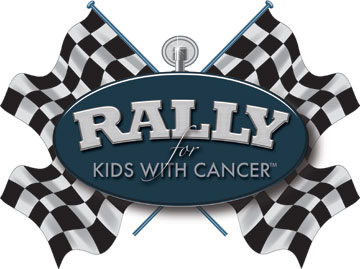 NailBar helps support Lisa Pliner with her goal to raise money for the Rally for Kids Foundation
NailBar, an eco-chic nail and beauty boutique in the heart of Midtown Miami, will host the Rally for Kids with Cancer Red Carpet Kick-Off Event with Lisa Pliner on September 16, 2010. The event will include signature "Brutinis" by Brugal Rum, delectable tidbits by sushi haven, 2B Sushi, entertainment and, most importantly, a great cause. A specially designed art piece by local artist Nicolle Cure, will be auctioned off at the event. Additionally, Circus Act of South Florida will be present at the event and will bring forth an awe-inspiring act by their top acrobatic dancer. Tickets are $50.00. All proceeds of the event will be donated to the foundation.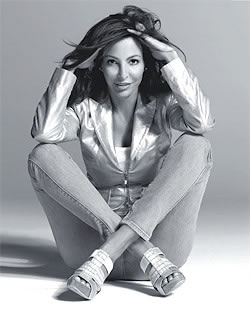 With its iPads and iPod controllers in each pedicure booth, NailBar plans to set each iPad to have the donation link accessible directly from the pedicure chair! The beauty bar will be raising money for an entire month and will present the check to Lisa Pliner and her team, Miami Five O Angels 4 Kids, at the celebratory event. Lisa will be celebrating her birthday at the event as well and has asked her close friends to donate to the foundation rather than giving her any gifts this year. She has asked everyone to join her and help her birthday wish of finding a cure for cancer come true.
NailBar launched its "Polish Your Toes for the Cure" campaign on August 15 and will continue to raise money until September 16, 2010. A percentage of each manicure and pedicure will get donated towards Lisa Pliner's team.
To be a part of the cause, polish your toes (or hands) at NailBar from August 15 to September 16, 2010 and attend this great event. Not only will your experience be amazing, it will also be benefiting a good cause.
More information will be available through NailBar's Facebook page. To buy tickets, Click Here. If you'd also like to donate right away, please click here.
NailBar, located in Midtown Miami, features an eco-friendly interior of sleek white hues and earth tones united with the integrated comfort of technology. "Bar goers" have the opportunity to enjoy an entirely new experience while sitting in pod-like pedicure chairs utilizing iPads and having access to iPod holders. The experience is custom designed to all who visit. Signature manicures and pedicures, waxing and an assortment of related services such as gel nails and Zoya products are available.
NailBar is located at 3301 NE 1st Ave., Ste. 106, Miami, FL 33137, within the $2.3 billion art and cultural Midtown Miami neighborhood owned by New York-based real estate investment and development firm Midtown Equities. For more information about NailBar, please visit www.midtownnailbar.com or contact Sarah Garrido at sarah@midtownnailbar.com.