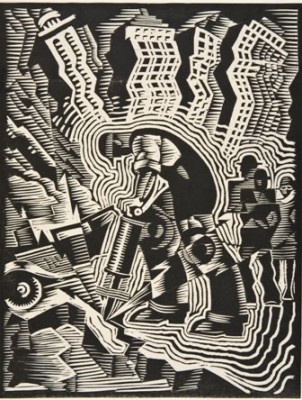 THE WOLFSONIAN–FIU INVITES YOU TO A MEMBERS' PREVIEW AND RECEPTION
Thursday, September 16, 6pm
1001 Washington Ave.
Miami Beach, FL 33139
MEMBERS' PREVIEW AND OPENING RECEPTION: SPEED LIMITS—Join exhibition curator Jeffrey Schnapp for introductory remarks about the exhibition. Members' preview follows. Reception sponsored by Bacardi USA, Inc. For membership information or to RSVP: 305.535.2631 or ian@thewolf.fiu.edu. Free for members and the FIU Community; $10 all others.
Speed Limits is co-organized by the Canadian Centre for Architecture (CCA), Montréal and The Wolfsonian. The Wolfsonian installation is designed by Rene Gonzalez Architect. The Wolfsonian thanks the following supporters for making this exhibition possible: Continental Airlines, the Official Airline of The Wolfsonian–FIU; BVLGARI; James Woolems and Woolems Inc.; FPL FiberNet, a leading provider of fiber-optic solutions; Tui Lifestyle; the Frances L. Wolfson Fund at Dade Community Foundation; the Funding Arts Network; and The Wolfsonian–FIU Alliance.
NOT A MEMBER OF THE WOLFSONIAN?
Then it's time to join! As a member, you'll enjoy free admission to our galleries, free or reduced admission for our programs, invitations to our exhibition openings, member promotions at The Dynamo Museum Shop and Café, and much more. For membership information or to join, CLICK HERE!
Print (artist proof), Man with a Drill, c. 1935
Charles Turzak (American, 1899–1986)
Chicago
Woodcut
The Wolfsonian–FIU, The Mitchell Wolfson, Jr. Collection