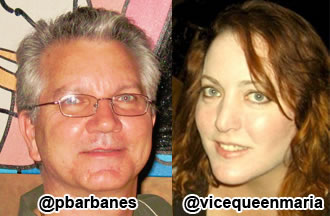 Social Media & Blogging for Your Entrepreneurship
August 24, 2010, 6:30PM
Hyatt Place Plantation (Hotel)
Hyatt Place Plantation (Hotel)
8530 West Broward Blvd.
Plantation, FL 33324
954-370-2220
Meetup page.
This month we have two very successful speakers covering the topic of Social Media & Blogging for professional and business use. Come out to learn and hear for yourself the potential of using these mediums to market a business, brand, product or even an idea!
– Social Skills: 5 Guidelines for Social Media Intention
– LinkedIn: The Sleeping Giant of Social Media
– What to tweet about, how often, how to engage through Twitter
– How to maintain a professional business Facebook Fan page
– How blogging is an effective way to reach out to your audience
– The 3 Rules of Blogging
– What, who, how, when…to blog about
Our venue sponsor, The Hyatt Place Plantation, is also offering us great specials before and after the event! Be sure to mention SF2N
2-for-1 Beer & Wine and 30% off food
ADDITIONAL COMMENTS
About the speakers:
Maria de los Angeles is a freelance wordsmith who loves to write about everything tropical … and then some. As a travel and tourism writer, her main areas of interest are South Florida and the Caribbean — culture, history, food, lifestyle and the outdoors.
She is best known as the author of a five-year old popular blog, Sex and the Beach, where she writes "the single woman's guide to chronic living," with an occasional cartoon and video skit thrown in for good measure. Other writing gigs have included the Miami New Times online edition, where she penned a column called Silicon Beach about social media and technology as well as contributing to the Calendar and Restaurant guides.
Over the years, Maria has been instrumental in helping develop the local social media scene and community along with others, organizing many tweetups and meetups. Maria has worked as an Online Community Manager for Obopay, a mobile-to-mobile payments company based out of Silicon Valley and currently helps manage the online community at Miami Beach 411.
More about Maria: wilywordsmith.blogspot.com
Follow her on Twitter: @vicequeenmaria
Patrick Barbanes is known online as "The Branding Professor" (www.TheBrandingProfessor.com) and is a recognized social media expert. Through his online tutorials and his live classes, he teaches businesses and individuals how to develop, grow, and support their brands through strategic use of online social networking sites like LinkedIn and Twitter and activities such as blogging.
He has been a featured speaker at social media and technology conferences such as Freelance Camp at the Miami Convention Center and BarCamp Southwest Florida in Naples, and has delivered training to groups such as the Society for Technical Communication and the United Way of Miami-Dade.
Patrick is a big believer in giving back to the community, and has been featured on NBC-TV's South Florida Today show for his pro-bono work teaching unemployed individuals how to use personal branding and social media to improve their job prospects, and he recently helped organize CrisisCamp Miami, a gathering of technology specialists to support relief efforts in the aftermath of the Haiti earthquake.
More about Patrick: www.BrandingProfessor.com
Follow him on Twitter: @pbarbanes