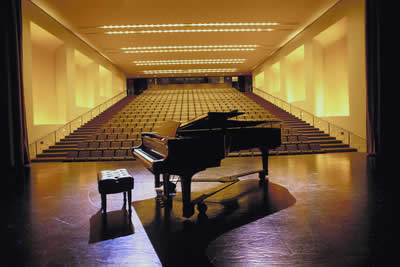 Pure Imagination and CEA present: Dinner with Puccini
THE MUTINY HOTEL
2951 South Bayshore Drive | Coconut Grove FL 33133
Thursday, August 19, 2010
6:30pm: Complimentary Wine & Cheese Reception
7:00pm: Concert and Dinner
COST: $45.00 per person
RSVP IS A MUST; Space is limited
RSVP to jean@mutinyhotel.com
OR CALL 305.774-0404 or 305.441.2100
The Center for Emerging Art's CEA Chamber Ensemble presents an evening of music which will include excerpts from Puccini's operas La Boheme and Madam Butterfly and the culinary delight featured the operas, which will be prepared by prepared Atchana's East/West Kitchen's Chef especially for the evening.
The dinner will reflect Puccini's sense of drama and theatrics, which have inspired a varied erotic settings of his opera in which there is always a mention and celebration of food!
CEA CHAMBER ENSEMBLE:
Paul Martin, classical guitar, Oderlyn Gutiez, flute, Beatriz Vera, violin, Ava Rado, Artistic Director
The program includes excerpts from Puccini's operas, which have been transcribed by Paul Martin with the flute representing the soprano's voice in such operas as: Che gelida manina, Si, mi chiamano Mimi (La Boheme); Vissi d'arte (Tosca), Un bel di vedremo and Vogliatemi bene (Madame Butterfly) and Nessun Dorma (Turandot) to mention a few which are being presented by the Center for Emerging Art's Music Map of the World: Italy program.
Dinner with Puccini Concert
Presented by Center for Emerging Art in partnership with
The Mutiny Hotel and Atchana's East/West Kitchen
About Us
The Arts inspire, encourage creativity, and stir the soul; with Pure Imagination, The Mutiny Hotel hopes to make art more accessible to all. Pure Imagination provides a relaxed venue for artists to show their work and reach a greater audience. The laid-back atmosphere encourages conversation between artist and viewer with the intention of making a more welcoming environment to appreciate the art. The public is invited to stroll in and enjoy the finest collection of local artists.
Complimentary wine pours and hors d'oeuvres will be provided by signature restaurant Atchana's East/West Kitchen. Atchana's East/West Kitchen is a sophisticated hideaway located on the ground level of The Mutiny Hotel. Open to the public and hotel guests, this unique dining establishment serves a sumptuous array of fresh, authentic Asian dishes, along with American Classics such as New York Strip Steak and Snapper Filets.
Wander in to Pure Imagination for a complimentary reception featuring inspiring art on two select Thursdays each month from 6:00 p.m. to 8:00 p.m. The Mutiny Hotel is located at 2951 South Bayshore Drive in Coconut Grove. RSVP to Jean Villamizar at 305-441-2100, ext. 2008 or by email to jean@mutinyhotel.com (space is limited).
About CEA
For more information on Ava Rado and the Center for Emerging Art,
visit http://www.centerforemergingart.org/index.html