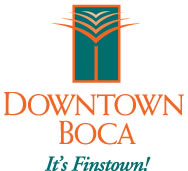 Downtown Boca Hosts Miami Dolphins First Official Pep Rally of The 2010 Season
Thursday, August 12th, 2010, 5:30 p.m. to 7 p.m.
Mizner Park Amphitheater
590 Plaza Real
Boca Raton, FL 33432
www.downtownboca.org
The City of Boca Raton and The Miami Dolphins invite the South Florida community and all Dolphins' fans to Downtown Boca for the first official Dolphins' pep rally of the 2010 season that will include a special joint fan program news announcement on Thursday, August 12th at the Mizner Park Amphitheater. Presented by the City of Boca Raton, the free and open-to-the public festivities run from 5:30 p.m. to 7 p.m.
Fans will be able to celebrate the kick-off of the 2010 Miami Dolphins season — billed as the South Florida's Biggest Party — with City of Boca Raton officials, Miami Dolphins' CEO Mike Dee, team alumni, Dolphins cheerleaders, TD the mascot, Fins Force and hundreds of "finatics". Kids of all ages will also have fun with a 20-foot Dolphin player air dancer, bronze player statue performer, stilt walkers, power skippers, Dolphins bounce house, Dolphins quarterback toss, and receive giveaways as well as enjoy special games and activities. There will be great music, entertainment, and photo opportunities for attendees and an array of food vendors.