Dolls, Dames & Delights Burlesque/Variety Show
The Clevelander, one of South Beach's most iconic hotels, is bringing a "lost art" to the stage in a modern way. Dolls, Dames & Delights is Ocean Drive's only Burlesque/Variety show. Every Tuesday night at 9pm, a cast of eleven highly trained artists perform new and original acts. Dolls, Dames & Delights transforms the Pool + Patio into a sexy, fun, and entertaining environment with a twist. You will never know what to expect next.
No cover charge, just a great time.
For table reservations : rsvp@clevelander.com or 305-532-4006 x3515.
The Clevelander, 1020 Ocean Drive, Miami, 33139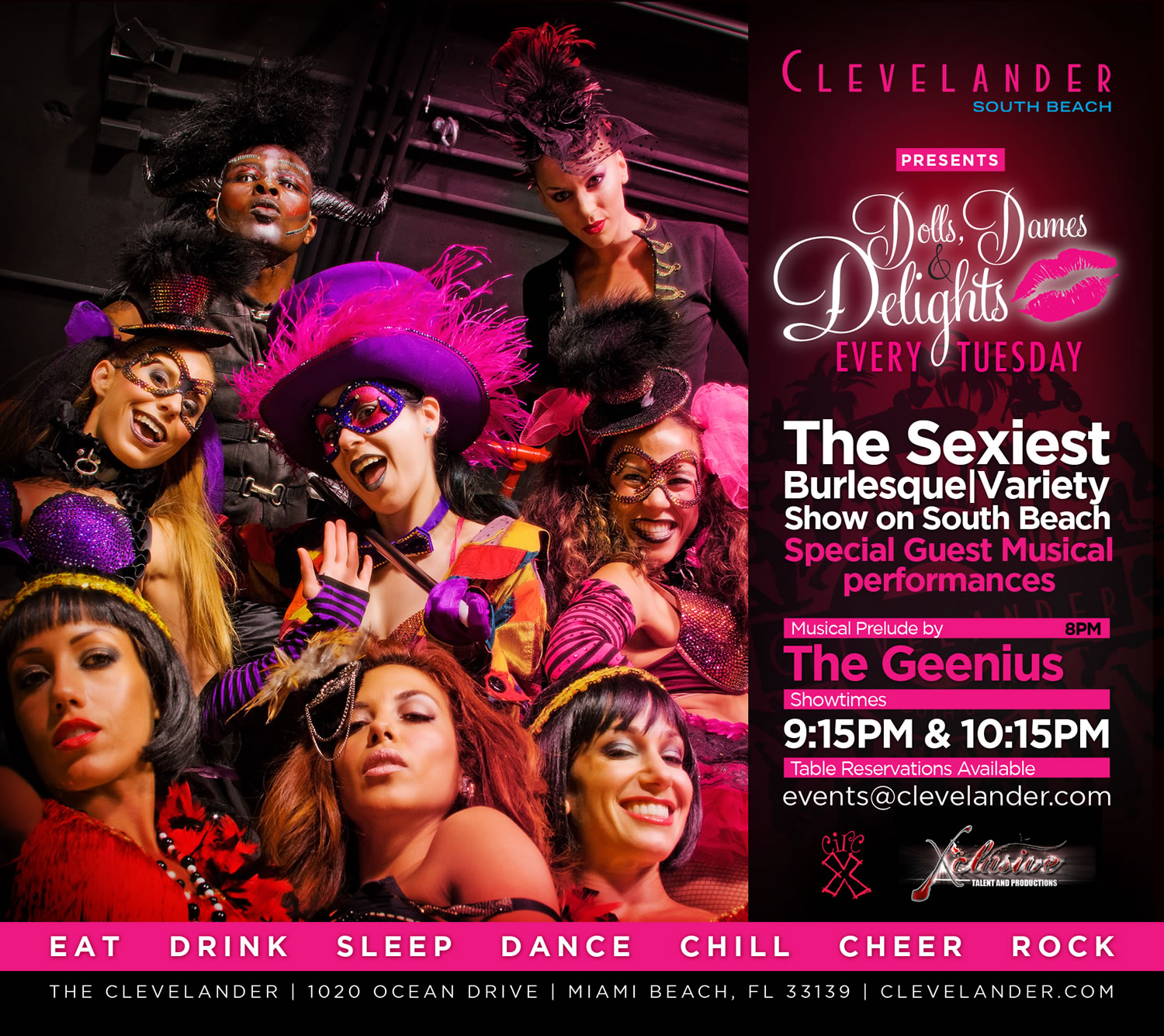 Thank you for using Soul Of Miami!