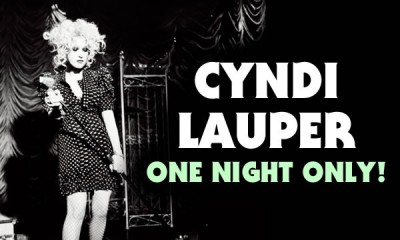 Cyndi Lauper One Night Only
August 3 @ 8 p.m.
John S. and James L. Knight Concert Hall
The Adrienne Arsht Center for the Performing Arts of Miami-Dade County
1300 Biscayne Boulevard, Miami, FL 33132
arshtcenter.org
See her live on stage and enjoy the memories that her music brings back to you! Cyndi Lauper burst onto the world stage as the quintessential girl who wants to have fun! After more than 20 sterling years and global record sales in excess of 25 million, she has proven that she has the heart and soul to keep her legion of fans compelled by her every creative move.
With her newly minted collection, Bring Ya To The Brink, Cyndi firmly asserts her position as one of the most beguiling, innovative, and downright exciting recording artists of this — and or other — generation.
BUY TICKETS NOW!
Or call the box office at 305.949.6722 to purchase your tickets today!
Club Cyndi VIP Four Packs
Vip Four Packs are available via Box Office or phone only (305.949.6722.) VIP Four Packs are $600 and include:
– Four Tickets to the Performance
– Free Valet
– Entrance to the Private Patrons Salon with cash bar