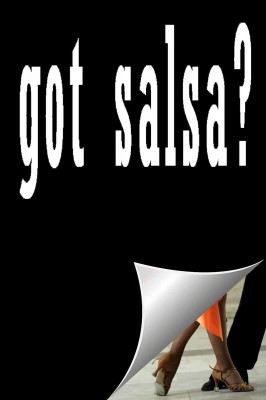 Sizzling Salsa Wednesday!@ Le Cafe!
06/30/10, 9pm-2am
@ Le Cafe!
Le cafe bistro 7295 Biscayne blvd Miami fl 33138 mimo district!
http://www.lecafemimo.com
You're Damn Skippy We Got Salsa!
You Never know what to expect at Le Cafe Bistro!
Savory Food! New Music! Salsa Class! New Faces! DJ Negro Chulo!
But Wait!…That's Not All!…
SoBe Salsa Mike Calderon (owner) will be teaching an Intro-Intermediate Salsa Class! @ Le Cafe! Yes! That's rite! Intro Beginner Class and Intro Intermediate Class! All @ the same time! Starts @ 9pm sharp!
The Music includes:
Casino & L.A. Salsa, Merengue, Bachata, Cha cha, Mambo, and the list goes on! Very International Vibe! One Love!
You Name it! It's @ Le Cafe Bistro!
Drink Specials!
$20 Champagne Bottles
$25 Pitcher of Sangria
Sexy Bubbles! Our very own Specialty Drink you've gotta try!
Sizzling Salsa Wednesday!
The Home of the Salsa Lovers! Home of the Latin Dancers! Home of the Couch Surfers!
Come Experience the Love and Passion! And Bring Friends! Pls Don't Keep us a Secret!
1love!
If you are celebrating your birthday please contact Jorge Charun or Nelson Fritz