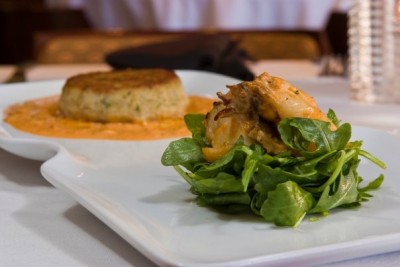 Join DINE at Anacapri in Coral Gables
Our weekly Tuesday night happy hour brings us to Coral Gables this week. We will be visiting Anacapri, a classic dining destination in the Gables that has been around for over 20 years. Offering authentic Italian cuisine that is both simple and elegant, Anacapri's cuisine will never go out of style. The atmosphere is warm and inviting, and once you dine at Anacapri — you are family.
For this event, guests will enjoy one glass of wine and a selection of complimentary hors d'oeuvres.
Where: Anacapri, 2530 Ponce de Leon, Coral Gables
When: Tuesday, June 8, 6:00-8:00 p.m.
Cost: $10 in advance, $15 at the door
DINE Club members — If you bring someone new to the event (meaning they've never been to a DINE event before), you will get into our next happy hour event (6/15) for free.
Buy your tickets today.