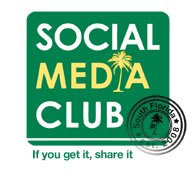 Social Media Group
Facebook – The Good, The Bad & The Ugly
Tuesday, June 8, 2010, 7:30pm – 9:30pm
Beber Silverstein Group
3361 SW Third Avenue
Coral Gables, FL
Facebook Event Page.
In recent weeks, Facebook, the darling child of social media, has faced lots of scrutiny. Recent changes in privacy, the introduction of community pages and the open graph system have left many of us feeling outraged, confused and curious. The need for connectivity along with the need for privacy have turned an affair to remember into a love/hate relationship.
Join us for a lively chat on Tuesday, June 8th as we'll hash out the good, the bad and the ugly of Facebook. Moderator Angie Moncada and panelists Matthew Chamberlin, Patrick Barbanes, William Plasencia, Niala Boodhoo and Gary Bahadur will lead a discussion about recent and upcoming Facebook changes, so please bring your questions and concerns.
Post event happy hour will be hosted at:
Jada Coles
2224 Coral Way
Miami, FL, 33145
Enjoy reduced rates on drinks.
Attending our regular monthly meetings is always free.