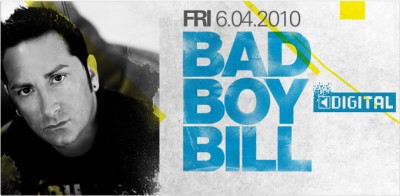 Friday, June 4th
Digital presents Bad Boy Bill
Cameo | Miami Beach, FL
INFORMATION \\\\ TICKETS
In spite of all of his accomplishments, Bad Boy Bill remains modest, levelheaded and positively motivated about his direction. Bill continues to push the boundaries, both behind the decks as well as his next endeavour: his artist album. Join us as Digital presents Bad Boy Bill alongside Christian Falero this Friday at Cameo.
Miami Nightlife