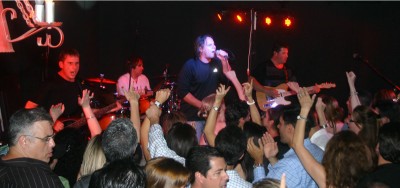 Date: Friday, June 4th
Time: 9pm
Location: Transit Lounge,
729 Southwest 1st Avenue Miami, FL 33130
Cost: Free
Description:
Experience all the energy that was…and still is. Featuring 1980s classics from U2, the Police, INXS, Tears for Fears, Duran Duran, Billy Idol, and more, ERUPTION is Miami's own '80s experience band. So "Whip it" on over to Transit Lounge for a fun-filled flashback night with all your favorite MTV hits from the decade of decadence.
www.EightiesByEruption.com
Thank you for using Soul Of Miami!