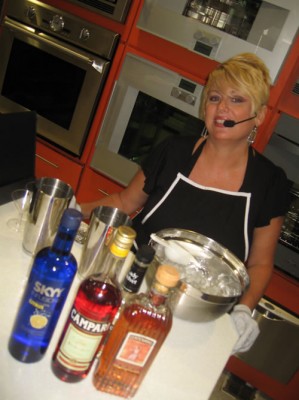 "Around the World with La Diva" cookingl class: Buonasera Supper
June 17, 2010, 6 PM -8 PM
Epicure Gourmet Market-South Beach Store
1656 Alton Rd. Miami Beach FL 33141
http://www.epicuremarket.com/events
Italian Buonasera Supper: Learn how to create a casual yet elegant Italian dinner for two! Creamy polenta squares with white truffle cream grilled and then smothered in a gourmet mushroom sauce and sauteed gnocchi dumplings with crisped pancetta and vegetables in a light butter sauce with ricotta cheese. Cocktail: TBA!
$25 prepaid. Call 305 672 1861 TODAY as seating is limited.