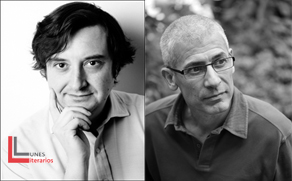 Monday April 19 / 2010. 7pm.
Program for the promotion of reading and writing
Film and literature special: The Spanish Civil War in comedy.
Prjection of scenes from "Ay, Carmela!" by Carlos Saura and Q & A with the guest writers José Ovejero and Fernando Royuela
At CCEMiami. Free Admission
for more info click here.
DATE: 04-19-2010
TIME: 7pm
800 S Douglas Rd. Suite: 170. Coral Gables, FL 33134.