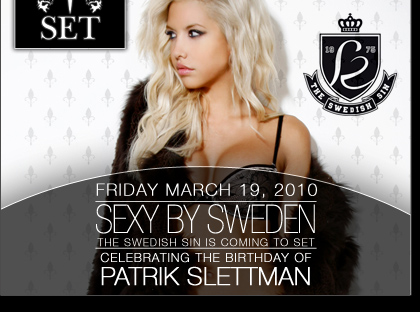 Friday, March 19th
Sexy by Sweden with special guest
An21 to celebrate the birthday of
Patrik Slettman
INFORMATION \\ RESERVE
Eric Milon and Michael Capponi host SET Fridays as Patrik Slettman celebrates his birthday with Sexy by Sweden. The Swedish sin is coming to SET Nightclub. A night of art, fashion, music and models featuring special guest DJ An21 alongside resident Laurent Simeca.
Miami Nightlife