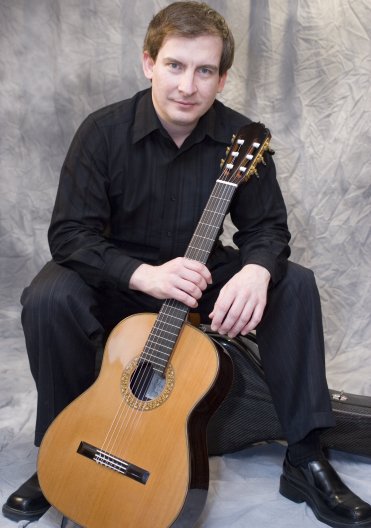 ERNESTO TAMAYO (Cuba/USA)
Classical Guitar Concert
The Miami Classical Guitar Society presents Cuban/American guitarist Ernesto Tamayo, Saturday, March 20th at 8:00pm, at St. Philips Episcopal Church – as part of The Miami Classical Guitar Society's International Masters and Laureates Series.
Born in Havana, Cuba, Ernesto Tamayo studied with Leo Brouwer and Antonio Alberto Rodriguez. In 1995, Sony Music Entertainment and Sony Classical enabled Ernesto to come to the United States from Mexico. He received a full scholarship for advanced studies at the Peabody Conservatory with world renowned guitarist Manuel Barrueco.
Since his arrival to the US, Tamayo has performed in numerous concert series and with orchestras, as well as abroad, including Carnegie Hall debut in 1999, and recently with the Cheyenne Symphony Orchestra and the Kiev Symphony at their festival.
Tamayo has recorded five CD's, and has completed his 6th CD, where he features his own compositions for guitar and orchestra. Since 1997, Tamayo heads the guitar department at the Pennsylvania Academy of Music in Lancaster, PA.
"…brilliant technique and excellent artistry, he is one of the most versatile guitarists I have heard." – Leo Brouwer; Cordoba, Spain
"One of the world's excellent classical guitarist…with fluent technique and expressive versatility." – The Washington Post
March 20th – 8:00PM
Location: St. Philips Episcopal Church- 1142 Andalusia & Columbus Avenue; Coral Gables, FL 33134
Admission:
$20 General Admission at door
($15 members/seniors/students with ID)
(no reservations required for tickets)
The Miami Classical Guitar Society
http://www.miamiguitar.org – (for reservations or to become a member)
Ernesto Tamayo – http://www.ernestotamayo.com