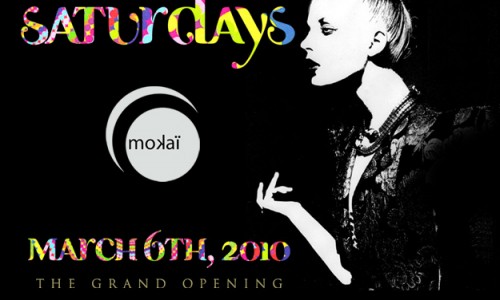 Mokai, one of South Beach's most celebrated boites reopens this week. The new Mokai celebrates the effortless cool that put this venue on the map, along with a contemporary, refreshed design created to appeal to uptown champagne swillers, downtown darlings, Black Card holders, and electro chicks alike.
Featuring eye popping cherry-red sofas, black lacquered walls, lipstick-pink panels, an "Alice In Wonderland" array of custom-designed chandeliers, and a Baccarat-inspired chandelier pit – a modern take on a traditional fireplace – Mokai's design embraces modern New York sensibility and Miami joie de vivre. Other eye candy elements include a collectors selection of art and fashion photography, contemporary Moroccan lattice work, and a grand showcase bar.
Mokai presents its grand opening this Saturday, celebrating a new happy house night featuring sounds by guest DJ Spen. With a career spanning more than 20 years, Spen has become one of the most sought-after DJs in the U.S. Today, Spen can be found jetting off to gigs at some of the premier clubs around the world while juggling his demanding studio work. Join us this Saturday for a Grand Opening featuring mindblowing music, a chic new vibe, and other surprise tricks and treats.
Miami Nightlife