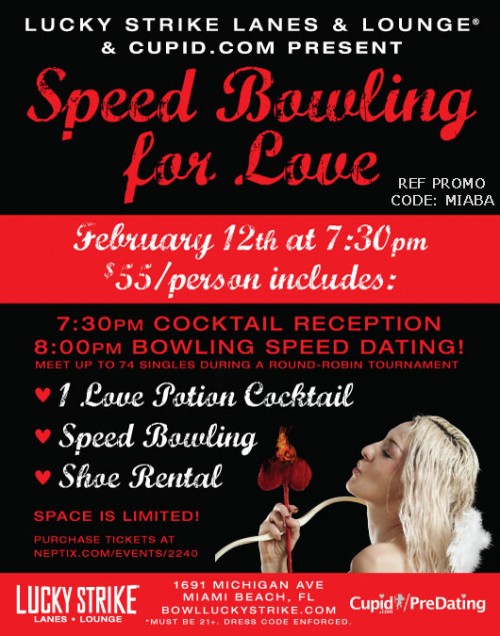 Friday, February 12th, 2010 7:30 PM to 2:00 AM Eastern
Lucky Strike Miami
1691 Michigan Avenue
Miami, FL 33139
Celebrate this Hallmark holiday singles-style with Lucky
Strike Lanes & Lounge on Miami Beach with a night of speed bowling
A fusion of bowling and speed dating, the event is open to the single-status public and costs $55 per person.
· Meet up to 74 singles during a round-robin tournament
· Enjoy limited edition "his 'n her" cocktails ($9 each)
· Speed bowl for more than one hour (fees and shoe rental included in price)
· Receive a complimentary cocktail from the bar
This event is open to the single public. Space is limited and advanced ticket purchase is encouraged.
No refunds.
21+ Dress Code enforced.