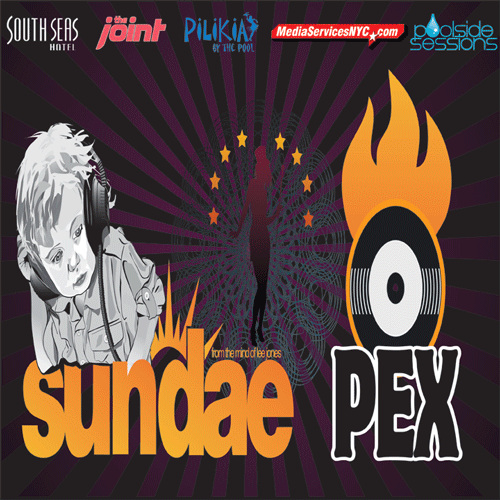 Sundae – PEX WMC
There's an App for that (party)!
Sundae joins forces with The Philadelphia Experiment (PEX) in association with Media Services NYC, The Joint, The South Seas Hotel, Pilikia by the Pool and 360 Audio.
Together we combine all the best aspects of Dance Culture and present an amazing day in the Miami Sun. We promise to satiate all your senses and to feed your soul with life, love & laughter. It is our goal to make memories that will last a lifetime & to solidify our loyalty to you, the dancer. Don't sleep on this annual 'SOUL'd Out" event.
Sundae takes over South Seas Hotel & Pool
The South Seas Hotel and Pool
1751 Collins Ave
Miami Beach
3 out of 5 Star Rating
DJs/ Talent Confirmed
King Britt, Hector Romero, Rich Medina, Nickodemus, Jay-J, Oscar P, Fresh, Black Coffee, Euphonik, Milkshake, Master Kev, Keith Thompson, Lee Jones, Lee Mayjahs?, Justin Paul, Wisearce, DJ Everyday, Pat Bedeau, Dirty, Master Jay, Tanja Dixon & more announced next week!