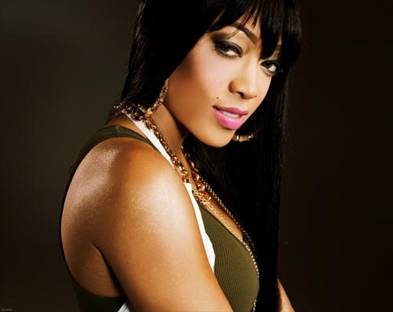 PLATINUM SELLING RAPTRESS TRINA
FILMING MUSIC VIDEO FOR THE FIRST SINGLE TITLED "MILLION DOLLER GIRL"
OFF OF HER HIGHLY ANTICIPATED 5TH ALBUM
TITLED – "AMAZIN'"
RELEASE DATE: MAY 4TH, 2010
"Million Dollar Girl" feat. Diddy & Keri Hilson
www.slipnslideworld.com
www.trinafan.com
WHO: Platinum selling raptress Trina
WHAT: Filming music video for the first single titled "Million Dollar Girl" feature superstars Diddy and Keri Hilson
WHERE: Miami, FL – Exact locations TBD – CONTACT MARILYN LOPEZ FOR FURTHER INFORMATION
WHEN: Thursday, Feb. 4 with Diddy and Friday Feb. 6 with Keri Hilson
MORE ABOUT TRINA
Trina is one of the few top selling female rappers in the world. In 2000 Trina released her first album entitled "DA BADDEST BITCH" which included hit singles, such as "Da Baddest Bitch" "Pull Over" and more. "Da Baddest Bitch" was extremely successful, peaking at #33 on The Billboard 200 and was certified platinum, selling over 1,700,000 copies in the United States. Following the mainstream successes from her first debut album, the female lyricist released her second album entitled "Diamond Princess" on August 27, 2002. The album contains the singles "Told Y'all" featuring Rick Ross, "No Panties" featuring Tweet, and "B R Right" featuring Ludacris.
After two successful albums under her belt, the Miami native released her third studio album "Glamorest Life" which hit stores in the fall of 2005. "Glamorest Life" spawned two massive singles that hit the radio airwaves and gained nationwide exposure in all aspects. The top selling singles off of this album included "Here We Go" featuring Kelly Rowland. The song was released as the album's first single in North America in September 2005, becoming Trina's first solo Top 20 hit ("One Minute Man" which was a song by Missy Elliot and where she was a featured artist on the single) with peak position at #17 on the U.S. Billboard Hot 100. "Here We Go" also saw success in Europe, reaching number 15 on the UK singles chart.
The second major single off the album included "Don't Trip" featuring Lil Wayne. "Don't Trip" reached #74 on the US R&B Hip-hop songs chart. In the spring of 2008 Trina released her 4th solo studio album entitled "Still the Baddest" the highly anticipated included features from various rap stars including Missy Elliot, Keyshia Cole, Killer Mike and many more. The critically acclaimed album was debuted at #1 on the Billboard Rap and R&B charts, and at #6 on the Billboard 200.
Forging ahead within her musical career, as well as branching out into other avenues of the entertainment industry, Trina decided to launch her lifestyle brands which debuted in the spring of 2008 and currently consist of two fragrances "Diamond Princess" and "Diamond Doll" and a clothing line "Pink Diamond Couture" that includes "one of a kind" jeans, tank tops, Velour Sets, jackets, and dresses all with Trina's signature logo and unique design.
For more information on Trina log on to:
www.slipnslideworld.com
www.trinasallaccess.blogspot.com