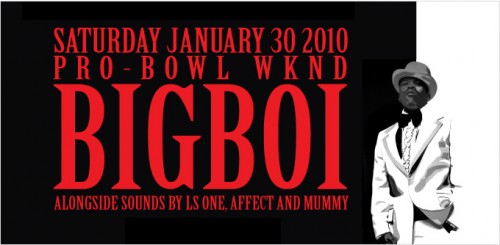 Saturday, January 30
Pro-Bowl Weekend with Big Boi from Outkast
Cameo Theatre presents a Pro-Bowl Weekend event Celebrating the Birthday of Big Boi from the popular hip hop duo, Outkast this Saturday at Cameo. With music from residents LS One, DJ Affect and DJ Mummy spinning the best in hip hop and r&b. Call (786) 235-5800 for guest lists or table reservations.