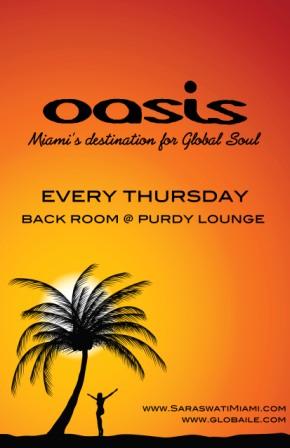 As some of you may know Oasis was covered last Friday on Plum TV's the Juice by our host Miss Angelina. For those of you that weren't able to catch the segment- you can check it out at:
http://www.plumtv.com/videos/the-juice-january-22-2010-part-2-of-3/index.html
This Thursday, join us for another edition of Oasis in the back room of Purdy Lounge (1811 Purdy Ave, Miami Beach) as Ivan Diaz brings us the best of Global Soul beats.
Come to dance, come to chill, come to experience what Miami's been missing: a dance haven we can call our own!