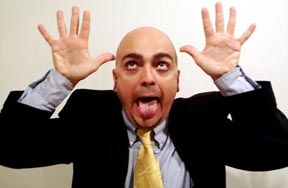 COMEDY IMPROV WORKSHOP
Saturday, February 13, 2-4 pm
The Healing Power of Laughter
Learn to bring the Healing Power of Laughter to yourself & others.
Actor, writer, and comedian, Ralphy Love, uses physical awareness exercises as well as traditional comedy improv techniques to bring out the inner comedian in everyone.
Participants will learn to relate to the space around them and to the other actors in the space.
Acting experience is not required for this fun and uplifting workshop.
Space limited for this workshop.
Reserve your spot with online ticket.
www.artsatstjohns.com
Location: 4760 Pine Tree Drive
Miami Beach, Florida 33140
Tickets: $15 ($20 at the door)
Phone: 305-613-2325