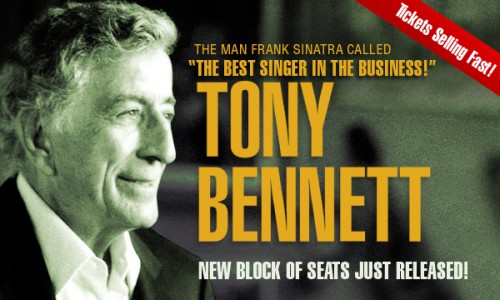 Friday, January 8 @ 8 p.m.
John S. and James L. Knight Concert Hall
His initial successes came via a string of Columbia singles in the early 1950's, including such chart-toppers as Because of You, Rags To Riches and a remake of Hank Williams' Cold, Cold Heart. He had 24 songs in the Top 40, including I Wanna Be Around, The Good Life, Who Can I Turn To (When Nobody Needs Me) and his signature song, I Left My Heart In San Francisco, which garnered him the first two of his eight Grammy Awards.
Tony Bennett is one of a handful of artists to have new albums charting in the 50's, 60's, 70's, 80's and 90's. He introduced a multitude of songs into the great American Songbook that have since become standards for pop music.
BUY TICKETS NOW
Or call the box office at 305.949.6722 to purchase your tickets today!