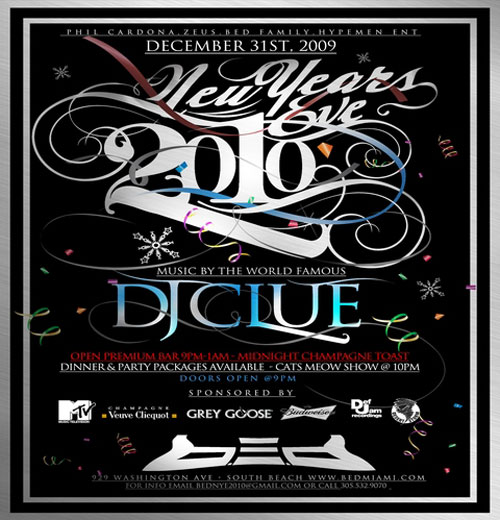 New Year's Eve 2010
Thursday, December 31, 2009 8:00 PM
B.E.D. | 929 Washington Avenue
B.E.D., Beverage Entertainment and Dining brought to you by MTV's World Famous DJ CLUE. Offering a 3-course dinner and party packages including the Cabaret Cat's Meow Dinner Show. Open bar from 9pm – 1am with a champagne toast. Open format music until 7am.
Click here to purchase tickets
Thank you for using Soul Of Miami!