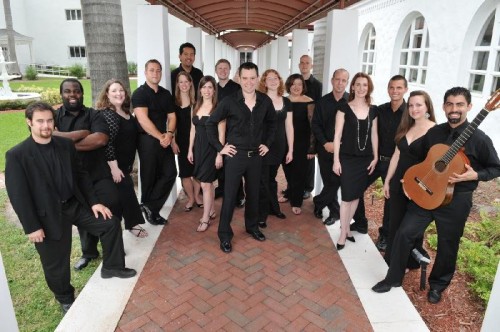 Don't miss the opportunity to experience a special performance by Seraphic Fire within the galleries at The Frost Art Museum.
Join us for our first fundraising event and enjoy an evening of beautiful choral music with Seraphic Fire and their special performance of Christmas by Candlelight in the Permanent Collection Galleries at The Frost Art Museum at FIU.
The performance will take place Tuesday, December 15th, 2009 with a light reception at 6 p.m. and performance at 7 p.m. Call today to reserve your tickets. For more information and to RSVP, please contact Ximena Gallegos, Membership Coordinator at 305.348.2254 or xgallego@fiu.edu.