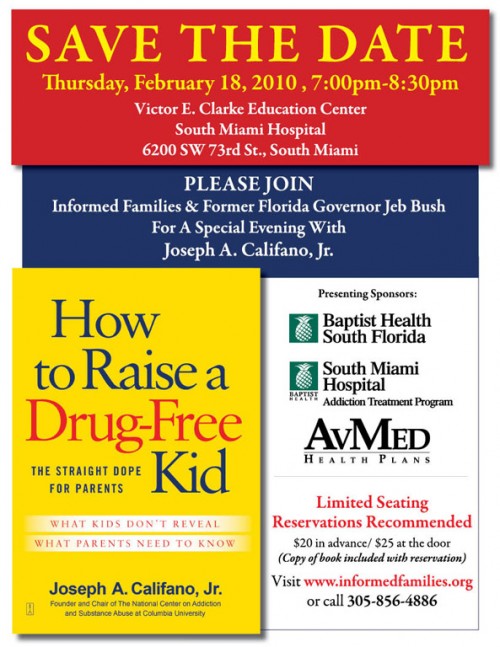 On Thursday, February 18th at 7 PM at the Victor E. Clarke Education Center at South Miami Hospital, Informed Families and former Governor Jeb Bush will be hosting an evening with Joseph Califano for his new book "How to Raise a Drug-Free Kid: The Straight Dope for Parents".
Mr. Califano is the former Secretary of Health, Education & Welfare under former President Jimmy Carter and the founder & chair of The National Center on Addiction & Substance Abuse at Columbia University.
Each participate will receive a copy of the book when they attend.