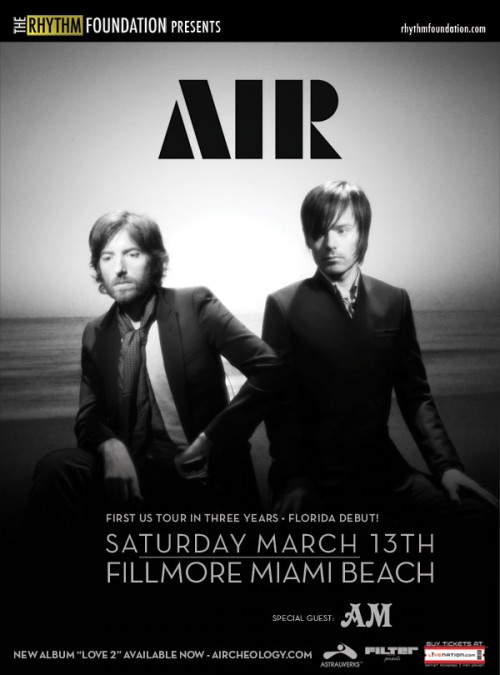 AIR
Saturday March 13th, 8PM
Fillmore Miami Beach at the Jackie Gleason Theater
Tickets  LiveNation.com or by phone 877.598.8698
RF members, call the office for direct ticketing: (305) 672-5202
The first US tour in three years also includes their first Florida concert EVER. The French music duo, creators of essential electronic classics and film scores, creates the soundtrack for modern life. This tour is in support of their newly released album "Love 2." The special guest AM is a multi-instrumentalist from Los Angeles with a flare for distilling global music influences into his own unique and infectious pop confections.
Visit AIR online: Aircheology.com
The Rhythm Foundation receives annual support from The City of Miami Beach Cultural Arts Council, the Miami-Dade Department of Cultural Affairs, Level Magazine, Business Centers International.