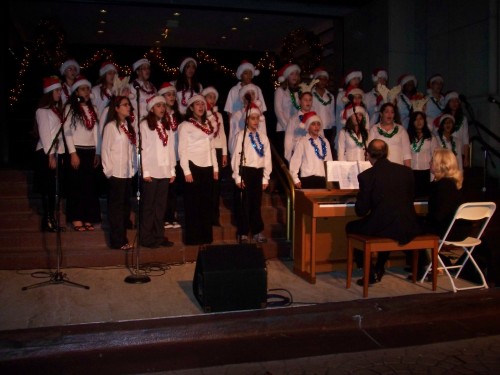 WHAT: Junior Orange Bowl Caroling Competition
WHEN: December 2-6, 2009
WHERE: 550 Biltmore Way (550 Building)
DESCRIPTION: As the temperatures drop outside, Coral Gables comes alive with the voices of more than 1,500 students singing holiday music. The Junior Orange Bowl Caroling Competition is a holiday tradition in the City of Coral Gables, as it helps kick off the holiday season. The event consists of five nights of free concerts, starting on December 2, on the steps of the 550 Building. This is the 23rd year of the tradition, and the students will compete for $20,000 worth of prizes.