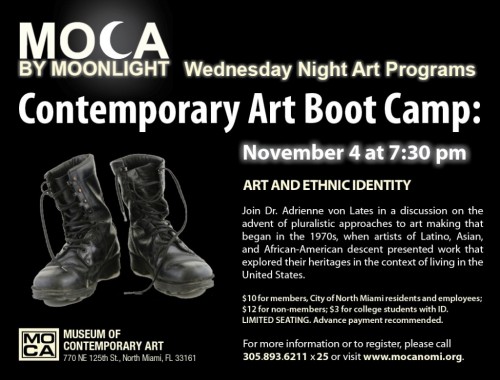 MOCA by Moonlight Lecture Art and Ethnic Identity
Join Dr. Adrienne von Lates in a discussion on the advent of pluralistic approaches to art making that began in the 1970s, when artists of Latino, Asian, and African-American descent presented work that explored their heritages in the context of living in the United States.
$10 for members, City of North Miami residents and employees; $12 for non-members; $3 for college students with ID.
LIMITED SEATING. Advance payment recommended.
For more information or to register, please call 305.893.6211 ext. 25 or visit www.mocanomi.org
Thank you for using Soul Of Miami!