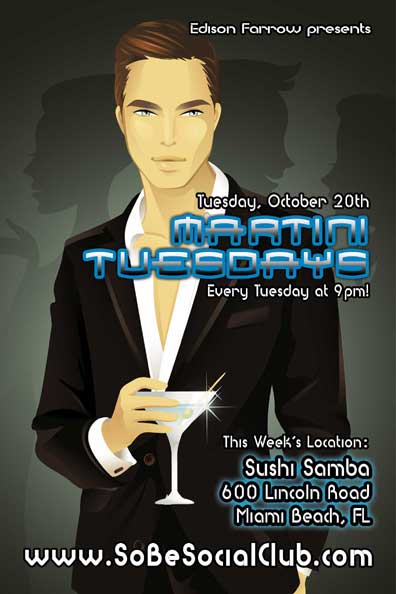 Martini Tuesdays is a weekly cocktail party that meets at a different fabulous South Beach venue every Tuesday at 9pm. Now in its 8th year, Martini Tuesdays is a great night for networking and meeting new friends. There is never a cover charge.
This Week's Location: 10.20.09
Sushi Samba
600 Lincoln Road (Lincoln Road and Pennsylvania Ave), Miami Beach, 305.673.5337
www.sushisamba.com
Martini of the Week:
Mangotini $8
Made with White Rum, Peach Liquor, Mango Nectar, fresh Lemon and Lime Juices.
See Photos from Martini Tuesdays
www.sobesocialclub.com
Thank you for using Soul Of Miami!