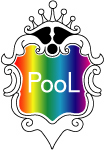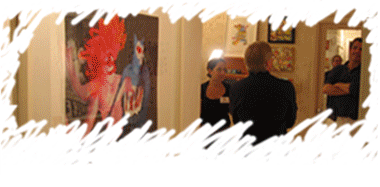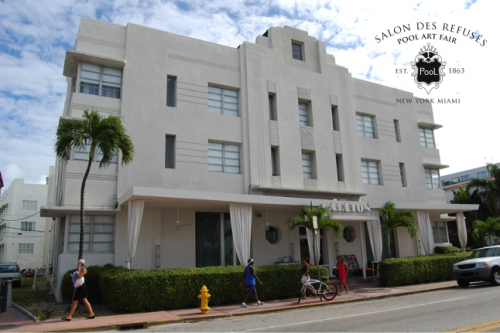 The PooL Art Fair is different from all other art fairs in the US. Although there is a tradition in France of independent art fairs, starting from the famous Courbet's Salon des Independents, PooL is the premiere fair in the US dedicated to artists that do not have representation in galleries.
Frere Independent is proud to announce the New Location for
PooL Art Fair Miami Beach 2009
Carlton Hotel
1433 Collins Avenue
at 14th street
Miami Beach FL
www.carltonsouthbeach.com
The legendary Carlton South Beach Hotel is acclaimed as one of the most magical South Beach Hotels. Perfectly situated on the world famous South Beach, the Carlton South Beach Hotel is only steps away from the convention center and is located in the heart of the elegant and stylishly modern Art Deco District of South Florida.
With meticulous and well planned effort, these modern South Beach Holels retain its original character, eclectic, modernist magic and great service.
The Carlton South Beach Hotel has all the amenities to meet your needs Including:
Olympic Sized Swimming Pool
Complimentary VIP Night Club Passes
24 Hour Concierge Service
Hallways Filled With Sensual Smells & Aromas
Lobby Bar With Carlton Hotel South Beach Specialties
Professionally Trained & Certified Staff
Spacious Rooms
European Spa & Bath Products
Two line Phone With Speaker Phone
CD Player / MP3 Hookups
The show will now take place at the Carlton Hotel on Collins Avenue and 14th Street. Of the many fairs in town at this time, PooL is the only show to present exclusively great-unrepresented artists. The simple, modest approach of the PooL Art Fair offers an exciting alternative to the "Art Fair" experience for dealers and collectors as well as the general public. PooL's purpose is to create a meeting ground for outstanding artists, primarily those who do not yet have gallery representation. Contemporary art dealers, artist agents, emerging galleries, artists' collectives, and non-profit organizations may also apply to participate as exhibitors. The fair serves as an invaluable resource for the artistic community and the general public.
Exhibitors will be given a room at the hotel in which to display their work, creating a unique and intimate setting. They will share with the public their most recent works: unique, original, and challenging art.
PooL is produced by Frere Independent.
This not-for-profit art organization provides new avenues of dissemination and widespread visibility to emerging artists who do not currently have gallery representation.
Fair hours
Friday December 4th — 3:00 PM to 10:00 PM
Friday Dec. 4th 2009 6pm to 10pm, Reception for the Artists, Free Admission, Full Cash Bar, Open Swimming PooL till 11pm – DJ
Saturday December 5th — 3:00 PM to 10:00 PM
Sunday December 6th — 3:00 PM to 10:00 PM
Website
Tickets and Admission
Admission to the fair is a $10.00 suggested donation
Admission to the Vernissage is a $20.00 suggested donation
Vernissage Friday December 6 from 6pm to 10pm
Click HERE to purchase tickets and other products
Opening: Friday May 1
Vernissage: 6 – 10 PM
After Party: 9:30 onwards
PooL Art Fair is organized by Frère Independent.
www.frereindependent.com
info@frereindependent.com