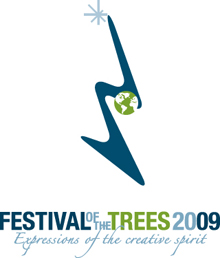 Festival of the Trees November 12th 2009
FIU's annual Festival of the Trees has become a South Florida tradition, marking the start of the holiday season for over 20 years. Since its inception, the Festival of the Trees has united the region's premier design professionals in this celebration of the holiday season's shapes, colors, light and poetry. The event showcases the unique creativity of the community by engaging local, nation and international designers in the design of holiday trees made from every imaginable material.
In our 23rd year, the Festival is changing its location, its time and its focus. We will be holding the event at the Coverings Showroom in the warehouse district north of the Design District. The interiors of the showroom have earned a LEED CI certified rating, and the atmosphere is sophisticated and loft like. In keeping with the spirit of the Festival of the Trees, the point of departure for the design must be representative of the holiday spirit, but does not have to be a tree. This year we would like the designers to address sustainability through use of materials with their designs, concept etc. The trees will be auctioned at the event, so that they can be re-used as holiday decoration by the winning bidders.
Thursday November 12th, 2009
6:30 – 9:30 pm
COVERINGS SHOWROOM| 7610 ne 4th court
Tickets $55.00 | group rates available 305-348-1059