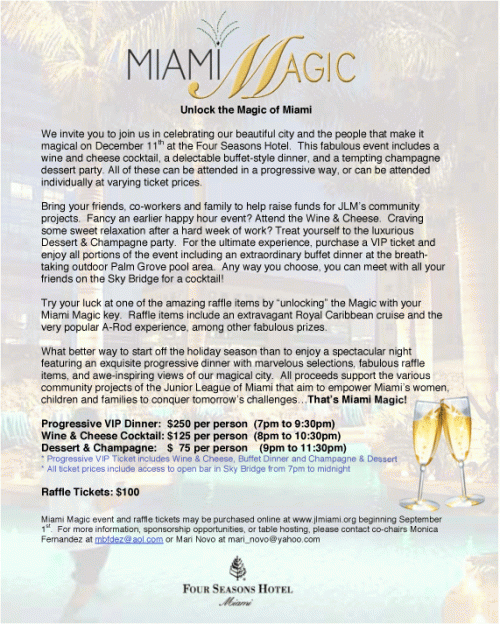 Miami Magic
Junior League of Miami
Friday, December 11, 2009
Four Seasons Hotel
7:00 p.m. – Midnight
Tables, Tickets and Raffle Sales
Have a question? Contact Co-chairs Mari Novo mari_novo@yahoo.com or Monica Fernandez-Valiente mbfdez@aol.com
All proceeds of the event will benefit the Junior League of Miami's signature projects and grants. The Junior League of Miami, Inc. is a 501(c)(3) corporation financed through fund-raising events, member dues and the support of generous foundations, corporations and individuals throughout our community. Our purpose and mission is exclusively educational and charitable.