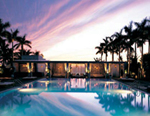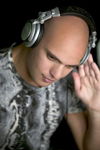 October 1, 2009 * Shore Club Miami * 7:30 PM – Midnight
The National Gay and Lesbian Task Force and Shore Club Miami invite you to gather "Under One Moon" on Thursday, October 1, from 7:30 pm – Midnight as we dance (and swim) under the stars in and around the Shore Club's spectacular pool. The Shore Club is located at 1901 Collins Avenue, Miami Beach. Entrance will be located on 20th Street.
DJ/Producer Oren Nizri provides the music, and guests will enjoy a sponsored vodka bar from 7:30 – 8:30 pm as well as an $8 specialty Task Force vodka cocktail all night!
Your Under One Moon ticket purchase doesn't just get you into the party — it also doubles as a one-year membership in the National Gay and Lesbian Task Force Foundation! Members are a key driving force for the Task Force's work to secure equal rights for LGBT people. Upon entry you'll receive your Membership card along with a special gift! Purchase your ticket now at
http://www.thetaskforce.org/underonemoon.