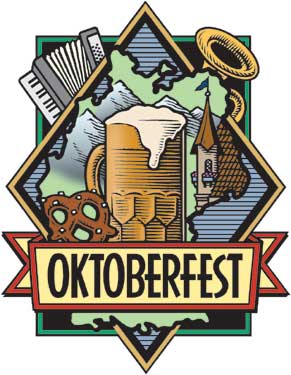 CALLING ALL I N S O M N I A C S & L I V E * M U S I C * L O V E R S IN MIAMI & SOUTH FLORIDA 2009
TENEMENT HALL PRODUCTIONS & Damian's Dream Music LLC P R E S E N T S A LIVE MUSIC CONCERT EVENT A T T H E L E G E N D A R Y TOBACCO ROAD
* MIAMI'S OLDEST BAR, LIVE MUSIC VENUE AND CABARET *
Wednesday, October 14, 2009
The show starts at 9:00 pm
TOBACCO ROAD – MIAMI
2nd Floor – Cabaret Stage
626 South Miami Avenue
Miami, FL 33130
Venue contact: 305-374-1198
Event contact: 786-315-8921
Press contact: THPMedia@GMail.com
$7.00 admission at the door
You must be 21 or older
A portion of all ticket sales for this show will benefit the following local charity: The Susan G. Komen Breast Cancer Foundation in Miami & Ft Lauderdale
The COFFEE HOUSE GYPSIES
They have been active in Miami's music scene since 1997 and they have performed in New York City, Hollywood, Tampa, and all over South Florida. They were one of the headliners for the Tobacco Road 96 Anniversary Party and in 2008 they became the only band to-date to win nine Status QuO South Florida Live Music Awards with nominations in ten categories.
After several limited-press LP and EP releases, The Coffee House Gypsies released a long awaited full-length album in 2008. The album was titled "The Artist" and featured 13 tracks of pop/rock fan favorites carefully laced between spoken word poetry bits. The release featured cameo appearances by other local Miami bands and artists and led reviewers and critics to say, "The music of the Coffee House Gypsies from the Southern tip of Florida is as magical as their name implies." The album consists of all original compositions and one cover song: a version of Simon & Garfunkel's Sound of Silence which Dirk Faes (of The Fleetwood Mac Legacy in Hoboken Belgium) called "his favorite version of the song ever."
In 2009 South Florida's Sun Sentinnel called the Miami band "a band of nomads who keep moving to different musical genres." The Miami Herald said, "CHG's sound is reminiscent of The Eagles, Fleetwood Mac and The Mamas and the Papas," referring to them as "a quintessential jam band: they sometimes rock out with electric guitars and synthesizers or play mellow acoustic rhythms. Sometimes they even recite spoken word poetry between songs."
The band now plays local venues regularly. Uva in Coral Gables and Sophie Moon showcases this band weekly all September-long as they prepare to release a new album in 2010. They are "a pop-rock-tinged acoustic folksy coffeehouse band" says Miami New Times, "Fans of Fleetwood Mac, the Mamas and the Papas, and 97.3 FM should dig this group without question. Their harmonies, both vocal and instrumental, are soothing and give a generally upbeat feel"
http://www.myspace.com/CoffeeHouseGypsies
http://www.youtube.com/CoffeeHouseGypsies
The BAILOUTS
A Miami-based band that is doing classic hits with a modern edge, The Bailouts rose from the ashes of bands like The VoodooCasters and Wednesday's Child. They began turning heads in the local scene early 2009 when they began appearing in local venues and music festivals. Fronted by powerful, versatile and engaging vocalists, the band performs a variety of cover songs while infusing them with originality and all new twists. Their rich sound, tight harmonies, and high energy performances set them apart from most bands in the circuit.
Like CHG, this band is not just fronted by one gender or one voice. With a Natalie Merchant stage vibe and a voice like Kate Pierson from the B52s (or old-school Pat Benatar) the group's front woman Annie electrifies the stage while Bailout male vocalist Tony (previously of "Naked Bootleg") takes the mic for the occassional male perspective. Electric guitar riffs and synthesizer pads fill the audible plane with this band's signature "Bailout" Bang.
"We do some back and forth," Tony says about the male and female lead vocal roles in this new up and coming act, "We even sometimes duet on songs like 'Don't You Want Me Baby' by The Human League and 'Stop Dragging My Heart Around' by Tom Petty & Stevie Nicks. We sometimes even swap roles, like, I'll sing 'Hit Me Baby One More Time' by Britney Spears and Annie might do 'Just Like Heaven' by The Cure."
The band rocks out on stages all across Miami, gracing venues such as Tobacco Road, Poprox, Little Hoolie's, and more. Most recently they performed alongside The CHG at the 2009 Music Festival: 80's Flashback. Their repertoire takes the audience on a musical journey through time and space, engaging the audience with familiar favorites and beloved classics that are hard to not sing along with. They welcome new listeners to a musical experience that is like no other…
http://www.thebailouts.net
http://www.myspace.com/thebailoutsrock
Our Cause
According to National Statistics in 2008, an estimated 182,460 new cases of invasive breast cancer occurs among women in the United States in one year. An estimated 40,480 women are usually expected to die from breast cancer. It was also estimated that 1,990 men get diagnosed and 450 men die of breast cancer.
The Susan G. Komen Foundation has a vision:
A WORLD WITHOUT BREAST CANCER
Their promise is to save lives and end breast cancer forever by empowering people, ensuring quality care for all, and energizing science to find the cures. They have supported every advance in breast cancer research over the past 25 years and have provided community grants for breast health education, screening and treatment.
Please visit http://www.komenmiaftl.org for more information
You can also read the story about how this organization was started by clicking here.
A portion of your ticket purchase for this event will go towards The Susan G. Komen Breast Cancer Foundation – of Miami & Ft Lauderdale. Tickets are just $7. Scroll down to buy tickets online directly from the bands.
"Open since 1912, Tobacco Road is Miami's oldest bar, surviving hurricanes, prohibition and going through a long list of presidents dating back to William Howard Taft. Even if you stop by not to have a drink, the place itself is a historic attraction. With a full liquor bar that's open until 5AM seven days a week and a kitchen that opens till 4AM offering NY Strips and one of the best burgers in the city, the Road is a winner to any and all"
(from ClubPlanet.com)
"You can find live entertainment any night of the week at Tobacco Road. Claiming the title of Miami's oldest bar, Tobacco Road has hosted great entertainers throughout its 95-year-plus history, including artists like George Clinton and Koko Taylor. The upstairs Cabaret was the local watering hole during Prohibition to gangster Al Capone and his associates"
(from HelloMiami.com)
TOBACCO ROAD – MIAMI
" where legend meets local history and music "
This event also features…
SEE CELIA CRESPO (ARTIST) LIVE – @ THIS EVENT
INTERACTING / LIVE PAINTING / CREATING
Art contact: nuphoenixink@gmail.com
A D D I T I O N A L L I N K S
CHG Music Downloads
CHG Merch
The Bailouts on YouTube
Tobacco-Road Miami
GET 2 FREE CHG CLASSIC SONGS FOR YOUR MUSIC COLLECTION
In 1999 the Coffee House Gypsies released their first studio project: a limited-edition indie LP titled "In Tenement Halls" that made its way across Miami's underground like a brushfire. The CD featured cover photography by Miami's Lori Diaz and audio that included a pre-Artist version of Tigerlilly (which later was remixed and included in the 2008 CHG album, The Artist) The LP also included the alterna-rock-sounding old CHG song, "Fly Away" (with Floridian minstrel, Danny Salazar). Frances Gronlier of the band "Pretty On Paper" also made vocal cameos throughout the disk and Frank Perez (who sang the duet with CHG's Albert Damian on the 2008 Album's CHG Simon & Garfunkel cover of "The Sound of Silence") sang on the CHG's only recorded piano ballad to-date: a song written by Albert Damian titled, "Good Enough" which was only released on the rare "In Tenement Halls" release.
TICKET SALE LINKS AND CONTACT INFO
NEWSLETTER SIGNUP::: Click here to be kept up-to-date with CHG events in So FL
CONTACT TENEMENT HALL PRODUCTIONS::: tenementhallproductions@gmail.com
CHG FANS::: Contact The Coffee House Gypsies or Order Event Tickets from the Band -Â chg@coffeehousegypsies.com
BAILOUTS FANS::: Contact The Bailouts or Order Event Tickets from the Band -Â tonemaster3000@gmail.com
CONTACT CELIA CRESPO::: (re. art, photography, writing, & live painting for events) -Â nuphoenixink@gmail.com
CONTACT TOBACCO ROAD MIAMI::: Event Venue & Info Contact
DAMIAN'S DREAM MUSIC, LLC OF M I A M I , F L O R I D A
"I have this dream inside my head that's waiting to be born"
…BECAUSE…
M I A M I – R O C K S
GYPSIES: SAVE $30!!!
SPECIAL OFFER FOR PARTIES OF 4+
WITH FREE CD & RESERVED SEATING!
THIS SPECIAL OFFER INCLUDES…
* Event entrance for your party (show ticket passes for 4)
* Reserved seating & table for 4
— directly in front of the Tobacco Road Cabaret Stage
* Four T.R.-featured (liter-sized) souvenir Oktoberfest mugs
— mugs come filled with ice-cold Sam Adams beer
* One order of Tobacco Road's home-made Loaded Nachos
* One CD copy of the Coffee House Gypsies album, "The Artist"
— the CD comes with a signed band poster
A $105 total value, yours now for JUST $75!!!
Tax and gratuity not included
Must be in groups of four (or larger groups divisible by four)
"What?? But that's just $18.75 per person!"
"Woah! The 4 beer mugs alone cost $15 ea."
"TAKE ADVANTAGE OF THIS GRREAT DEAL, A.S.A.P!"
Reserve your table by email today: FAN@CoffeeHouseGypsies.com
This Offer Expires: 10/01/09
Reservations must be received & confirmed by us by email, by or before 09/30/09
Table Reservations are for parties of 4 ONLY – or groups divisible by four
Reserved tables must be claimed by or before 9:15 PM on October 14th – at the show
Any tables not claimed by 9:15 PM at the show will become available to the public and will void the reservation
THANK YOU FOR FORWARDING THIS EMAIL!
It is because of friends, fans, and the support of local live music lovers such as yourself, that we are able to spread the word about these great event shows for charity. The more people find out about these shows the more people will attend them, and the more people attend them the more money we will raise for these very worthy local causes.
So we thank you, for passing this email on to others…