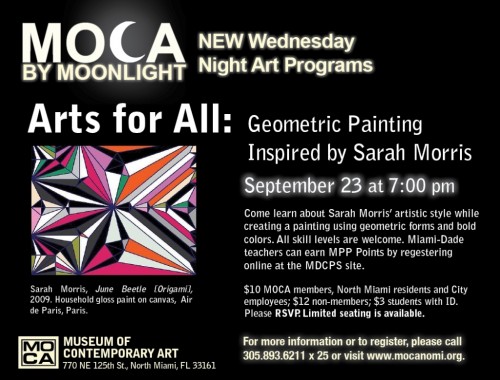 During the month of September, MOCA will screen the PBS-produced series ART21. This program highlights artistic practice in the United States today by addressing common themes and profiling prominent contemporary artists.
FINAL EPISODE Wednesday, September 23
ART21: ECOLOGY with artists Mark Dion, Robert Adams, Indigo Manglano-Ovalle, Ursula von-Rydingsvard. PARADOX with artists Allora & Calzadilla, Mark Bradford, Robert Ryman and Catherine Sullivan.
Museum of Contemporary Art | 770 NE 125 Street | North Miami | FL | 33161
Thank you for using Soul Of Miami!