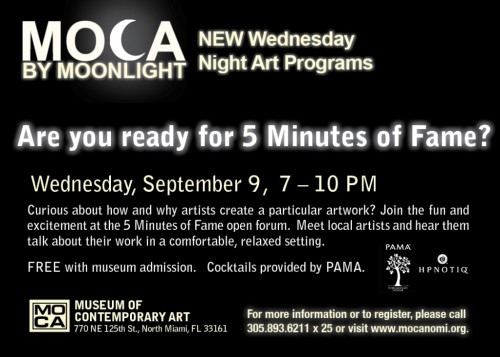 This Wednesday at MOCA "Five Minutes of Fame" 7-9 pm Artists Present Their Work
During the month of September, MOCA will screen the PBS-produced series ART21. This program highlights artistic practice in the United States today by addressing common themes and profiling prominent contemporary artists.
Wednesday, September 9
ART21: STRUCTURE with artists Roni Horn, Matthew Ritchie, Fred Wilson, Richard Tuttle. PLAY with artists Oliver Herring, Arturo Herrera, Jessica Stockholder, Ellen Gallagher.