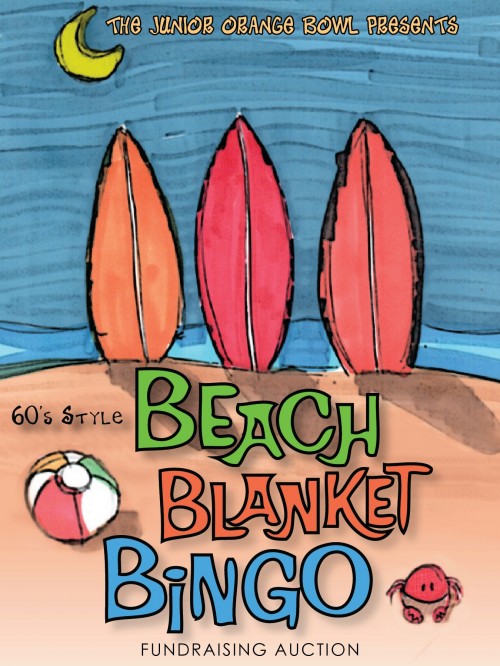 October 2, 2009
Annual Fundraising Auction at the Miami Rowing Club (3601 Rickenbacker, Key Biscayne, FL).
www.jrorangebowl.com
The Junior Orange Bowl is holding their largest annual fundraising event at the Miami Rowing Club. This year's theme is 'Beach, Blanket, Bingo' and the items total over $20,000. Besides bidding and supporting this worthy cause, everyone is invited to sip on cocktails and enjoy the delicious food catered by Rellish. Ron Magill from the Miami Metrozoo will be auctioning items such as a 4-day cruise, a sterling silver heart pendant from Tiffanny & Co, and a 'Perfect Weekend Getaway' at Shula's Hotel and Golf Club. Guests are welcomed to dress up in their best 60s beach getup, and bid the night away. The event will benefit the Junior Orange Bowl Committee, a 501(c)(3) non-profit organization, home to the largest international youth arts and sports festival in the world. Tickets are $40 in advance and $50 at the door.