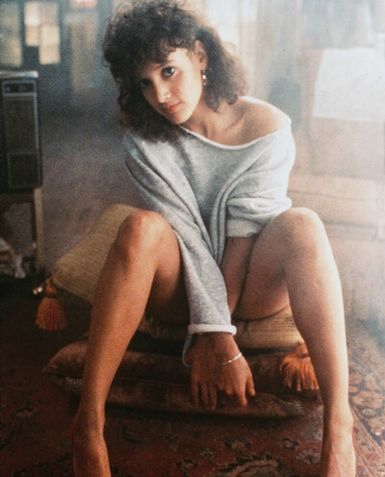 This isn't your ordinary night out at the movies. Flickin' Summer Movies gives you a chance to enjoy classic films like you've never done before. There's a happy hour at Gusman's majestic foyer followed by a movie classic at the most beautiful theater imagineable. The acoustics at Gusman are superb, which brings us to the after-party. DJ Pauer transforms the stage into a disco with pulsating hits from the 80's. Congratulations to Margaret Lake, Director at the Gusman for presenting such an original way to celebrate the past at such an extraoridinaryhistorical landmark. Make plans to attend the next Summer Movies at Gusman:
Thursday, August 27th: Flashdance
All flicks start at 7:00 p.m. Happy hour at the theater starts at 6:00 p.m. and features $3 beers and $5 Captain Morgan rum cocktails. During happy hour, guests can enter their names for a raffle with prizes provided by local merchants. Immediately following each flick, guests will be invited onto the stage for a dance party with DJ Pauer spinning, plus a chance to compete for prizes including "Best '80s Dressed" and "Best Dancers."
The "Flickin' Summer" series is a benefit for the Gusman Center and is sponsored by:
Friends of Gusman and the Miami Downtown Development Authority.
For more information, call the Gusman Center box office at 305-372-0925.
Gusman Center
174 E. Flagler Street
Miami, FL. 33131
305-374-2444
Tickets on Sale at Ticketmaster
Thank you for using Soul Of Miami!