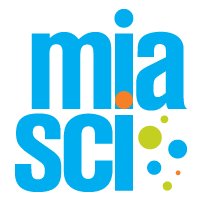 @MiaSci Young Patrons
$5.00 donation
Thursday, August 20, 5:30pm – 7:30pm
The Mutiny Hotel
2951 S. Bayshore Drive, Miami, FL
Facebook RSVP
Description
As you may be aware, cultural institutions are in jeopardy of losing vital funding from the county. The Mutiny Hotel in Coconut Grove is graciously hosting a HAPPY HOUR to help the Miami Science Museum collect letters addressed to County Commissioners and the Mayor to urge them not to cut funding.
Come enjoy drink specials, FREE POLAR BEER, and complimentary munchies courtesy of Atchana's Thai Restaurant. $5.00 donation goes towards materials and postage.