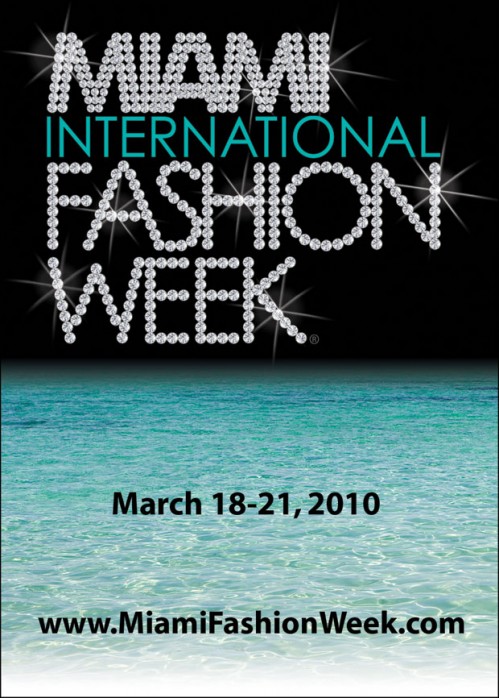 Shops at Midtown Miami • North Miami Avenue and NE 34th Street • Wynwood Art District
The 12th annual Miami International Fashion Week® will take place Thursday – Sunday, March 18 – 21, 2010 at the Shops at Midtown in Miami's trendy Wynwood Art District. The building is transformed into a state of the art "Fashion City" built to house all fashion shows and sponsor lounges as the world's fashion elite flock to Miami to participate in this world class event.
As the largest International and Hispanic fashion event in the US, Miami International Fashion Week® has brought the best in international and Latin fashion, beauty, music, cusine and art to the forefront of the American fashion scene.
With a crossover of international culture from designers, entertainers and celebrities from around the world including Spain, Belgium, India, Italy, Canada, Afghanistan, Pakistan, Lebanon, United Arab Emirates, Australia, Eastern Eruope, the Caribbean, Mexico and all countries throughout South and Central America with hundreds of international media, jet-setters and fashion royalty arriving to attend the shows.
All shows and special events are designer and celebrity personal appearances, closing with the Miami Moda & Music Awards®, a celebrity fashion and entertainment awards show featuring special guest designers and international recording artists.
The International Culinary Arts Pavilion sponsored by Whole Foods Market, A Joy Wallace Catering and Johnson & Wales University will feature a different celebrity chef each night who will prepare a tasting menu based on the countries the designers are showing from that evening. Each course will be accompanied with a different wine paring to further compliment the dish.
Over 500 international press register each year for the event including CNN en Español, Fashion TV, Gulf News and The New York Times as well as over 250 buyers from around the world.