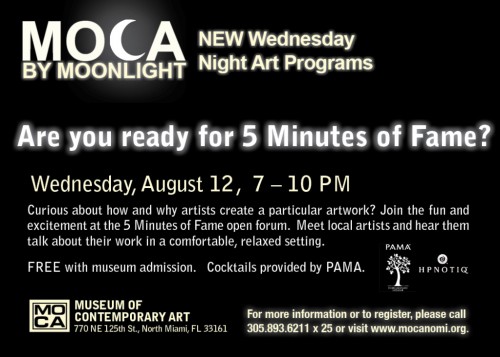 5 Minutes of Fame Artist Forum, MOCA, Aug 12, 7 pm
ART21 SERIES TO BE SCREENED AT MOCA ON WEDNESDAY EVENINGS
In anticipation of a new season of the PBS-produced series Art21, will MOCA screen all previous four seasons of the PBS-produced Art21 series in August and September. Prominent artists are profiled and address common themes in contemporary art.
IDENTITY with artists William Wegman, Bruce Nauman, Kerry James Marshall, Maya Linn, Louise Bourgeois. CONSUMPTION with artists Barbara Kruger, Michael Ray Charles, Matthew Barney, Andrea Zittel, Mel Chin.