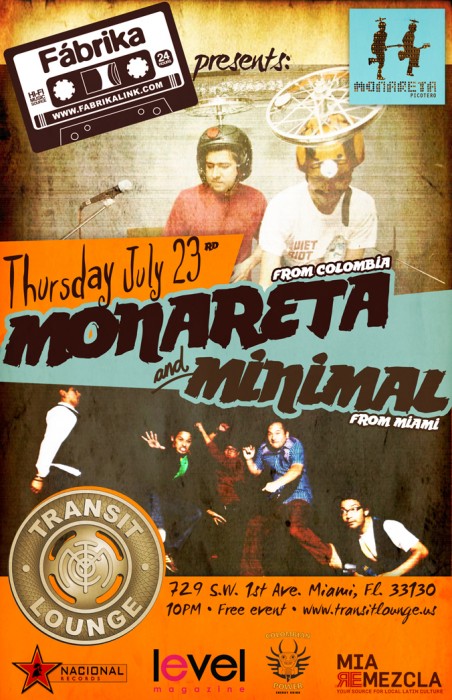 Fabrikalink.com presents:
MONARETA & Minimal live in concert.
Monareta is one of the most original electronic bands from Colombia with a mashup/beat-tripping style.
"The Colombian-born team have been churning out their style of danceable electro-cumbia and breakbeat since 2000, influenced both by their home country and Brooklyn's electro scene; their new album proves just as cutting edge." – RCRD LBL
"Monareta has worked hard to stay ahead of the curve with its cinematic sounds indebted to '80s breakdance and hip-hop and the street culture of their native Bogota." – BOSTON GLOBE / "Nine to watch in '09"
This is the first time comes to Miami and what better band to welcome them than Minimal who recently released "Hermoso Caos" and just came from a long week of performances during the LAMC in New York City.
This is a "MUST" show to let your ears hear some fresh music!
Free event • 10PM
Transit Lounge – Miami
More Info