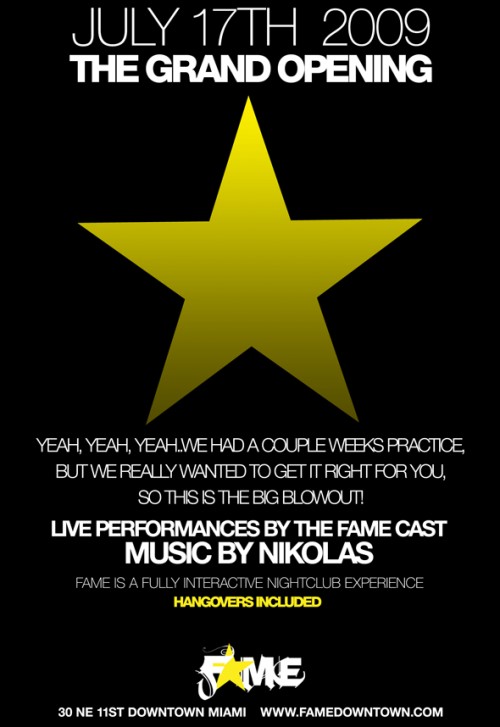 FAME would love to thank all of you whom have come out these past two weeks for our 'rehearsals'. It's been a blast. We hope we haven't been responsible for too many "BRIs", that's Beer-Related Injuries, for the uninitiated.
We've worked out the kinks, the cast can dance without falling on their faces (accidentally) and our crowd can operate the beer funnels without making embarrassments out of themselves. So, we're ready to do this for real, this coming Friday.
FAME is proud to present the Grand Opening. The madness starts at 11 PM sharp, this Friday July 17th. Check out live performances by our cast of characters, including sing-alongs, fire dancing, and drinking contests, along with musical orchestration by our favorite DJ-in-residence, Nikolas.
RSVP for complimentary admission at rsvp@famedowntown.com or by going to the official FAME website.