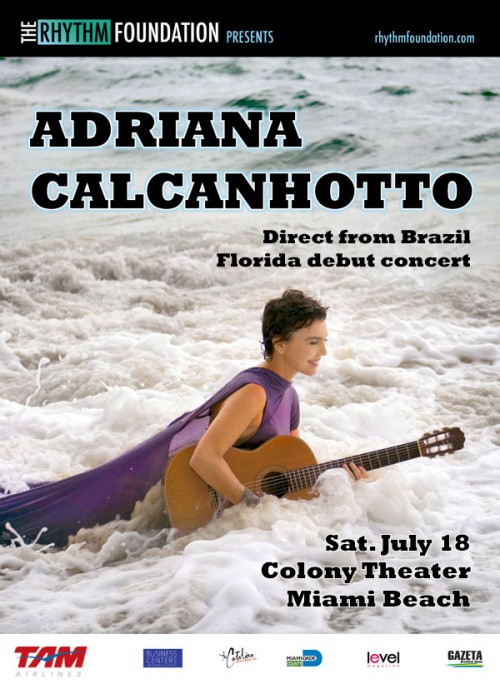 The Florida debut concert
Adriana Calcanhotto
Sat. July 18th, 8 PM
Colony Theater, 1040 Lincoln Road, Miami Beach
Tickets $35, through Ticketmaster outlets or the Colony box office or in person at
Via Brazil (Miami Beach + Aventura), Mercado Brasil (Kendall), Camila's Restaurant (Downtown Miami). Tickets are selling fast!
Visit Adriana Calcanhotto online
Brazilian singer Adriana Calcanhotto combines the poetic wit of Caetano Veloso with the elegant charm of Marisa Monte to create modern and original MPB (Musica Popular Brasileira). She is beloved and respected for her voice and guitar as well as her work as a composer. An important force in Brazilian culture since the 1980s, she now makes her Florida debut with this intimate solo concert.
See you there!
Adriana Calcanhotto in concert is presented with support from TAM Airlines, Business Centers International, Catalina Hotel, Gazeta Brazilian News, Level Magazine and the Miami-Dade Department of Cultural Affairs.