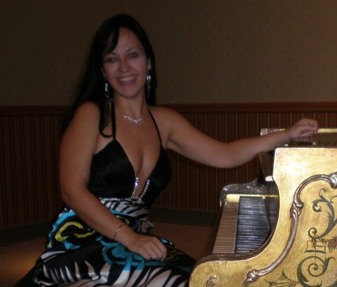 Bass Museum of Art
Concert – Romanticism through the Ages:Chopin to Sartori
Sunday, July 12th, 3:00pm
A Romantic era collection of short pieces for the piano – Chopin's and Schumann's etudes, preludes, and nocturnes – constitutes the first part of this dynamic program, and will be followed by Lecuona's ever popular Malaguena with its well known Latin rhythms and color effects. Sartori's concert version of "Time to Say Goodbye'" builds into a finale you won't soon forget!
Back by popular demand, pianist Marta Milosevic- Brankovic, who was born in Belgrade, Serbia (former Yugoslavia), will return to the Bass Museum of Art for her second engagement. Since her concert debut and highly acclaimed performance at the Ganz Rudolph Hall in Chicago in 2005, Ms. Milosevic-Brankovic has held more than forty solo performances in the USA and Europe and won many international prizes.
Free with museum admission. Seating limited to first 80 guests.
Bass Museum of Art
2121 Park Avenue (in Collins Park)
Miami Beach, FL 33139
T: 305.673.7530
bassmuseum.org
The Bass Museum of Art is generously funded by the City of Miami Beach, Cultural Affairs Program, Cultural Arts Council; with additional support provided by Miami-Dade County Department of Cultural Affairs, the Cultural Affairs Council, the Miami-Dade Mayor and the Board of County Commissioners; State of Florida, Department of State, Division of Cultural Affairs, the Florida Arts Council and the National Endowment for the Arts; and Friends of the Bass Museum, Inc.
Bass Museum of Art | 2121 Park Avenue | Miami Beach | FL | 33139
Thank you for using Soul Of Miami!