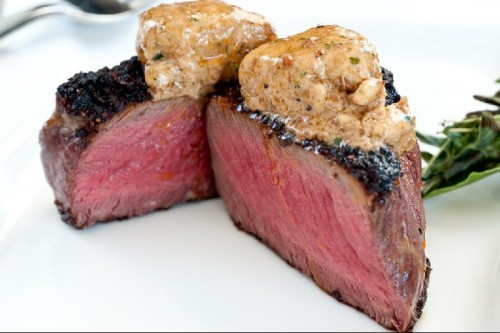 Happy Hour at Meat Market
Kickoff Party
to Tuesday Happy Hours
DATE: Tuesday, July 7
TIME: 5:30-7:30 pm
LOCATION: Meat Market, 915 Lincoln Rd, Miami Beach
COST: $10
Please RSVP & prepay to secure your spot.
Buy your tickets today.
Event Details:
Guests will enjoy a glass of either Topel or Dutch Henry wine and a selection of complimentary hors d'oeuvres.
Take a look at the hors d'oeuvres menu. It looks incredible:
House Smoked Salmon served on sweet potato pancakes with mamay crema
Tuna Tartare served on mini wonton chips
Sliced Kobe Skirt Steak served on fried plantain chips with Boursin mashed potatoes
Gouda Tater Tots accompanied with roasted garlic aioli
Sweet Potato Fries served with honey dipping sauce
Buttermilk Polenta Fries served with blue cheese and caramelized onions
About the restaurant: Meat Market, recently voted the Best New Restaurant in South Beach by Miami New Times, comes to us from Executive Chef Sean Brasel and the team behind Touch Restaurant. They give us a sexy version of the traditional steak house and offer great cuts of meat, delicate seafood and fresh produce in a glamourous setting.
Photo by Andrew Meade