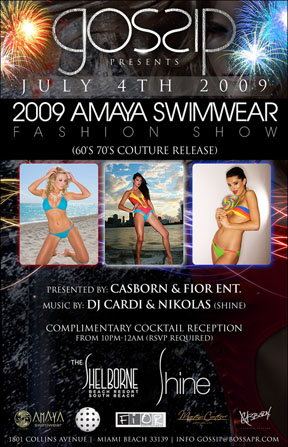 GOSSIP SATURDAY
July 4, 2009
DJ Cardi and Nikolas is this week at "GOSSIP" the new party that parties til the walls sweat!!!
Amaya Swimsuit fashion show
For Tables and Bottles and Complimentary Cocktail reception email gossip@bossapr.com
10pm – 5am
Rooms are avialable on July 4th. ask for the special Shine rate
Thank you for using Soul Of Miami!